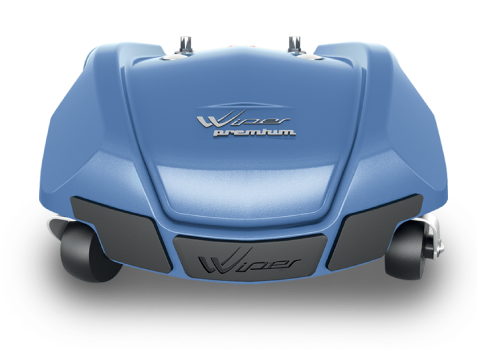 Overcomes slopes and differences
The Wiper robots are suitable for any type of lawn. They can easily handle uneven terrain with slopes and level differences. The powerful motors built in Europe feature high-grip traction that allows the robot to mow irregular and uneven terrain and slopes up to 55% without any problem, ensuring even coverage of the turf thanks also to the excellent cutting capacity.

Follow routes and tracks
Increasingly advanced cutting algorithms, together with the use of GPS and the "Sat Dynamic Memory Cut" system, allows the Wiper robots to discover and map the entire surface, resulting in an even cut across each area, while reducing the time it takes to mow the entire surface. Wiper will keep your garden in perfect condition, while you enjoy your free time.

Operative in all conditions
Wiper is an advanced robot designed to operate in all normal weather conditions. The rain sensor, which can be set according to your needs, will automatically manage the operation of the robot.

In this way, you will always have a perfectly mowed and groomed lawn.
WIPER PREMIUM MOWER ACCESSORIES